2020 Explorer vs. 2020 Escape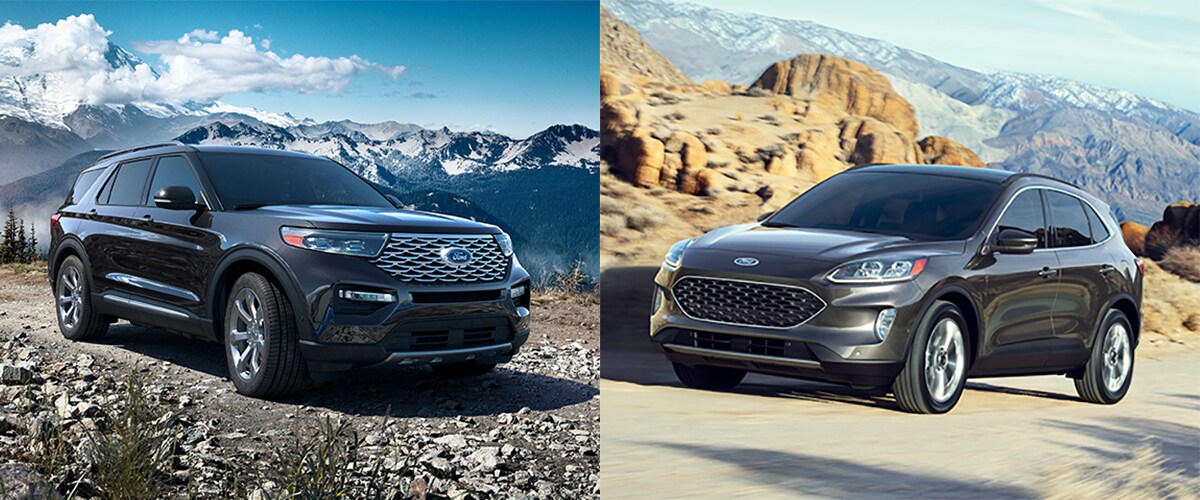 | | | |
| --- | --- | --- |
| | Explorer | Escape |
| Engine Power | 300 HP @ 5500rpm | 181 HP @ 6000rpm |
| Torque | 310 ft.-lbs. @ 3000rpm | 190 ft.-lbs. @ 3000rpm |
| Transmission | 10-speed automatic | 8-speed automatic |
| Cargo Space | 3rd row - 18.2 cu. ft. 2nd row - 47.9 cu. ft. |  33.5 cu. ft. |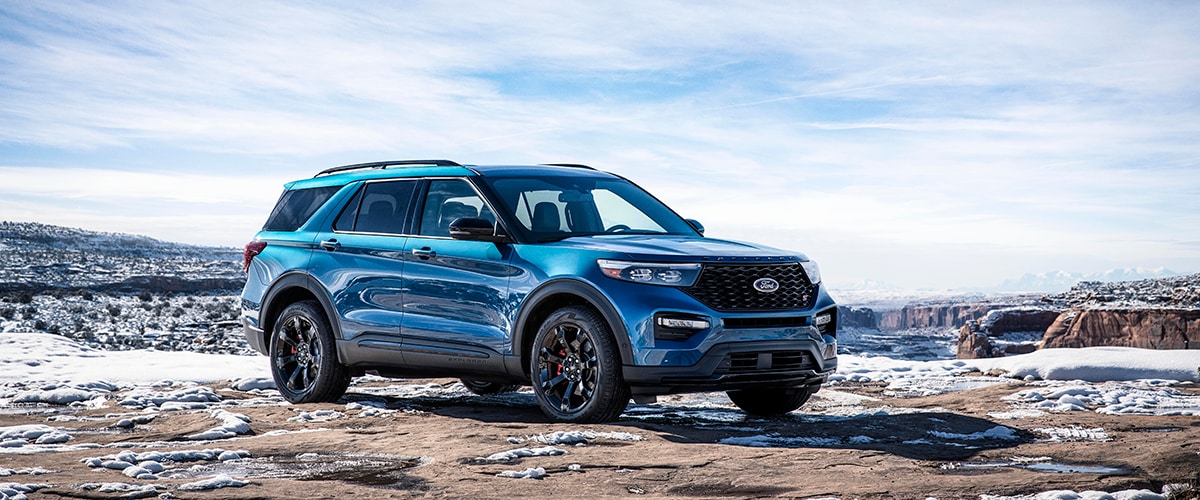 | | | |
| --- | --- | --- |
|  Starting at  |  EPA-Est. MPG City/Hwy |  Seating for |
|  $32,765 |  21/28 |  7 |
Built for life's adventures.
The 2020 Explorer has been completely redesigned - inside, outside and under the hood. In addition to capability enhancing features like rear-wheel drive, there are also two available trims. Ford now offers a commanding, no-compromise Explorer Limited Hybrid as well as the most powerful Explorer to date, the Explorer ST. With 400 horsepower, 415 lb.-ft. of torque and top speed of 143 mph, an ST brings the adventure to you.*
*Horsepower and torque ratings based on premium fuel per SAEJ1349 standard. Your results may vary.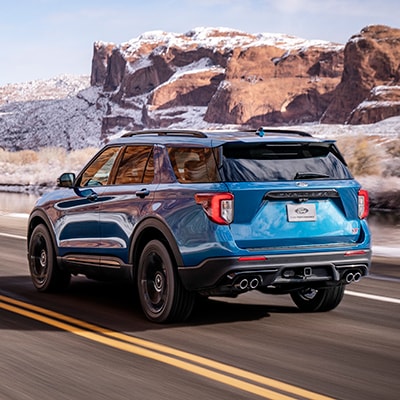 SITEBUILDER_2020_FORD_EXPLORER_VS__FORD_EXPEDITION_1_CONTENT8_TITLE_TAKE_IT_AWAY_
SITEBUILDER_2020_FORD_EXPLORER_VS__FORD_EXPEDITION_1_CONTENT8_CONTENT_TAKE_IT_AWAY_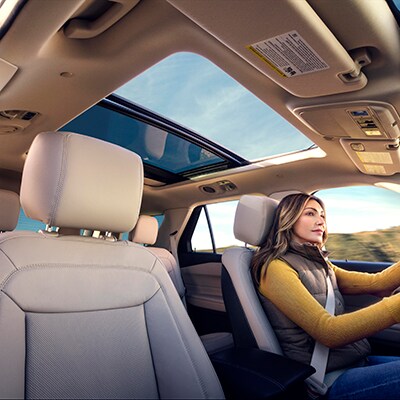 SITEBUILDER_2020_FORD_EXPLORER_VS__FORD_EXPEDITION_1_CONTENT8_TITLE_LOADED_WITH_CONFIDENCE_
SITEBUILDER_2020_FORD_EXPLORER_VS__FORD_EXPEDITION_1_CONTENT8_CONTENT_LOADED_WITH_CONFIDENCE_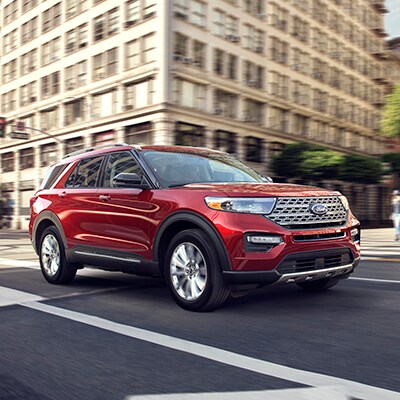 SITEBUILDER_2020_FORD_EXPLORER_VS__FORD_EXPEDITION_1_CONTENT8_TITLE_THE_ST_AND_HYBRID_
SITEBUILDER_2020_FORD_EXPLORER_VS__FORD_EXPEDITION_1_CONTENT8_CONTENT_THE_ST_AND_HYBRID_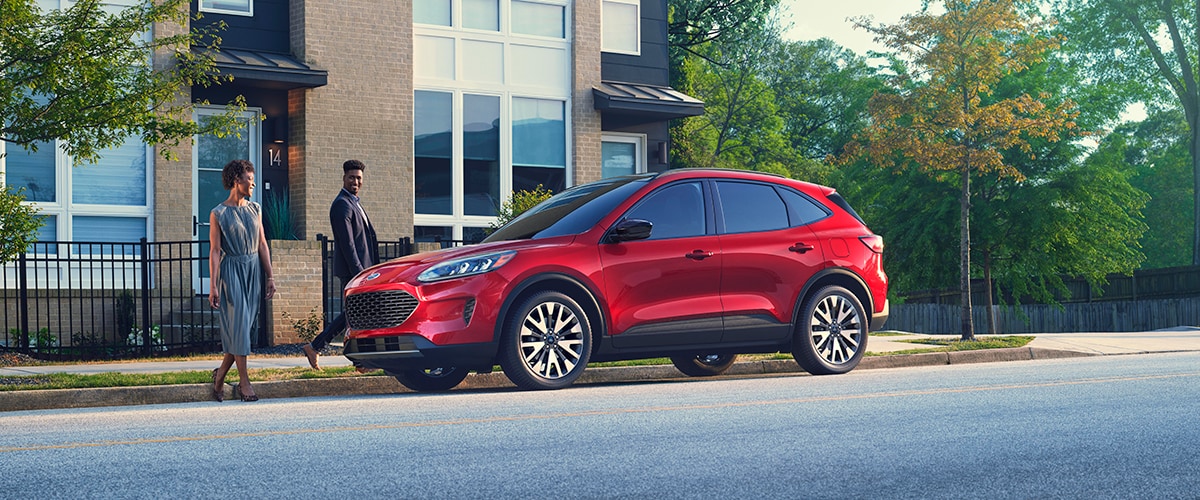 | | | |
| --- | --- | --- |
|  Starting at  |  EPA-Est. MPG City/Hwy |  Seating for |
|  $24,885 |  26/31 |  5 |
Built for Style, Comfort, and Most Importantly, Fun
The completely redesigned Escape was designed, engineered and built for a life in motion. From the spacious new interior, to the sleek, head-turning lines of the exterior, the 2020 Ford Escape was built for adventure on the road and a lifestyle on the go.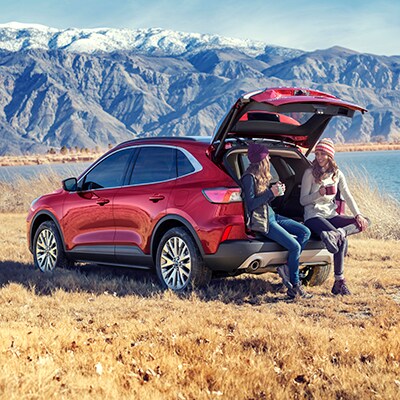 SITEBUILDER_2020_FORD_EXPLORER_VS__ESCAPE_1_CONTENT7_TITLE_FOR_GETTING_AROUND_AND_GETTING_IT_DONE
SITEBUILDER_2020_FORD_EXPLORER_VS__ESCAPE_1_CONTENT7_CONTENT_FOR_GETTING_AROUND_AND_GETTING_IT_DONE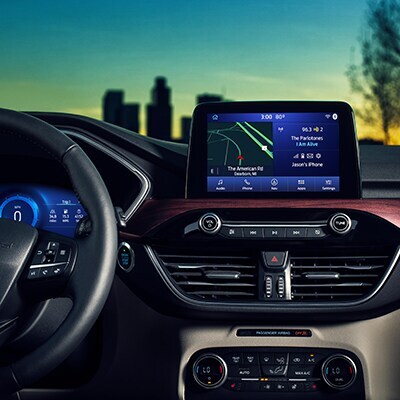 SITEBUILDER_2020_FORD_EXPLORER_VS__ESCAPE_1_CONTENT7_TITLE_REDESIGNED_EXTERIOR_AND_INTERIOR
SITEBUILDER_2020_FORD_EXPLORER_VS__ESCAPE_1_CONTENT7_CONTENT_REDESIGNED_EXTERIOR_AND_INTERIOR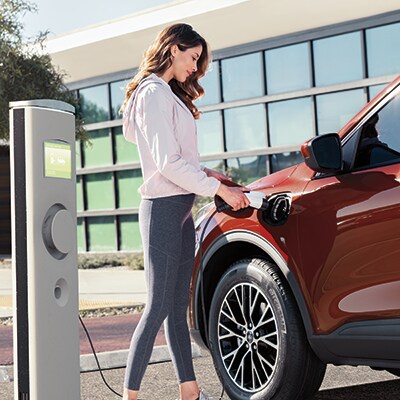 SITEBUILDER_2020_FORD_EXPLORER_VS__ESCAPE_1_CONTENT7_TITLE_CONFIDENCE_ON_THE_ROAD_TO_ADVENTURE
SITEBUILDER_2020_FORD_EXPLORER_VS__ESCAPE_1_CONTENT7_CONTENT_CONFIDENCE_ON_THE_ROAD_TO_ADVENTURE
Hours
Monday

9AM - 7PM

Tuesday

9AM - 6PM

Wednesday

9AM - 6PM

Thursday

9AM - 7PM

Friday

9AM - 6PM

Saturday

9AM -2PM

Sunday

Closed